Father Tavis Goski, originally a member of Holy Cross Parish, was ordained to the priesthood on June 3, 2016, by Archbishop Terrence Prendergast at Notre-Dame Cathedral Basilica in Ottawa.
Father Goski celebrated his first Mass at Holy Cross Parish the following day. A reception in the parish hall followed the Mass.
Prior to formation at St. Augustine Seminary in Scarborough, Father Goski had completed his undergraduate education at the University of Ottawa. He is a member of Holy Cross Council Knights of Columbus, sang in the choir and was an active member of the parish youth group for many years.
Father Goski has recently been appointed Associate Pastor of Divine Infant Parish, effective August 1, 2017. Prior to his appointment here he served as
Associate Pastor of Our Lady of Fatima Parish. Welcome Father to our parish and also to Council 7873.
---
"Those who stay away from an election
think that one vote will do no good.
'Tis but one step more,
to think one vote will do no harm."
To find out more about the duties of an executive officer go to: http://www.divineinfant.on.ca/Knights/executive_profiles.htm
---
Are they just words or action?
Many hands make a light load.
Won't you be part of our renewed commitment to success?
---

"Understand that true leaders believe that they are not as important as those whom they serve; it's not about putting yourself above others, but raising others up to their full potential."
---
---

GROCERY GIFT CERTIFICATES
We want to thank the people who have participated in helping us reach our objective of providing ongoing funding for the upkeep of our Parish and support several other charitable causes.
Every year we start afresh under new contracts with the suppliers. This means we only earn minimal return until our current year purchases reach a substantial level.
We ask you to be diligent in purchasing as many certificates early in the year so that we can earn maximum benefits for the Parish as soon as possible.
Please continue to participate. After all, the need to eat doesn't go away just because you went shopping last week. Remember the tickets are redeemable at all times for the full face value you paid for them, so you are never at risk.
The key to our success is for you to continue to use these services regularly, so we can continue to contribute to the support of your Parish.
God bless you and thank you for your support!
---
"Our greatest glory is not in never failing,
but in rising up every time we fail."
― Ralph Waldo Emerson
---
Fraternal Insurance
S/K Brother Roberto Brenes
(613) 889-0043
---
Council Awards

Please go to "Annual Awards Night" on index for results of

2017
---
LUNCH BRUNCH
Helloooooo Brother Knights
Where: ???
ASK BOBBY RYAN for more details 613-824-5804
When:
13 December 2017
We would appreciate letting us know if you are attending at least three days in advance.
Please call us and let us know:
David Humphries........ 613-824-6027 Keith McCully................ 613-837-6104
We don't mind if you're late! Come anyway !
Any brother knight who would like to join this informal group is asked to contact us for details, you don't have to be retired to attend.
---
THAT'S NOT MY JOB!
This is a story about four people named:
Everybody, Somebody, Anybody and Nobody.
There was an important job to be done and Everybody
was sure that Somebody would do it.
Anybody could have done it, but Nobody did it.
Somebody got angry about that,
because it was Everybody's job.
Everybody thought Anybody could do it,
but Nobody realised the Everybody wouldn't do it.
It ended up that Everybody blamed Somebody
when Nobody did what Anybody could have done.
---
Please note other districts may also hold Degrees in 2017
ADMISSION

(First) Degree Exemplification
---
FORMATION (Second) Degree Exemplification

---
KNIGHTHOOD (Third) Degree Exemplification

---
PATRIOTIC (Fourth) Degree Exemplification
November 18, 2017 in Cobourg Ontario
INFO: S/K Norman Fontaine, Master - 1st Ontario District
426 McDonell Crescent, Cornwall, ON, K6H 5N8 (613) 936-1922 (home)
---
Pictures from Ottawa 4th Degree Exemplification May 6, 2017
Congratulations to our new Sir Knights of Assembly 2230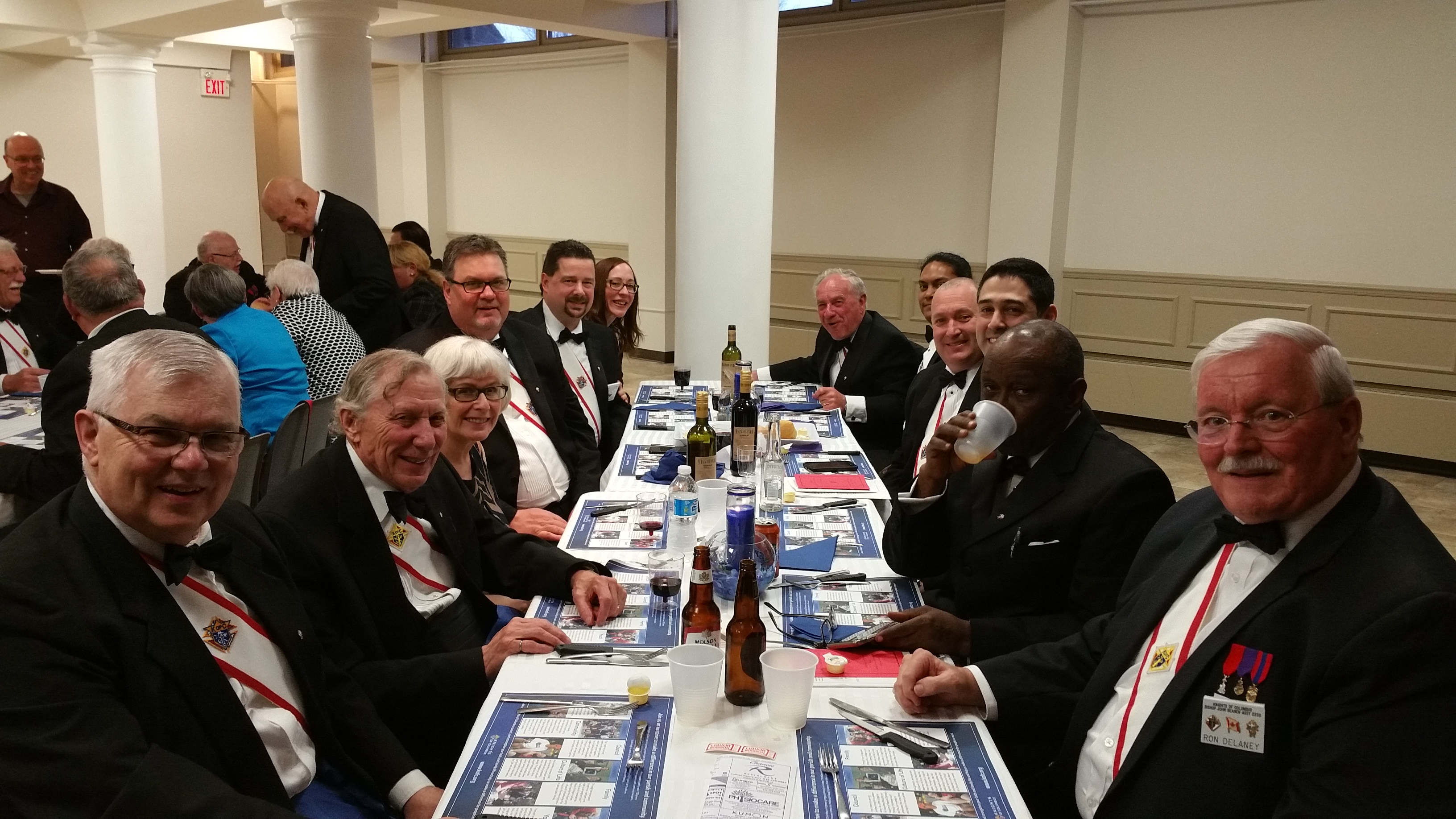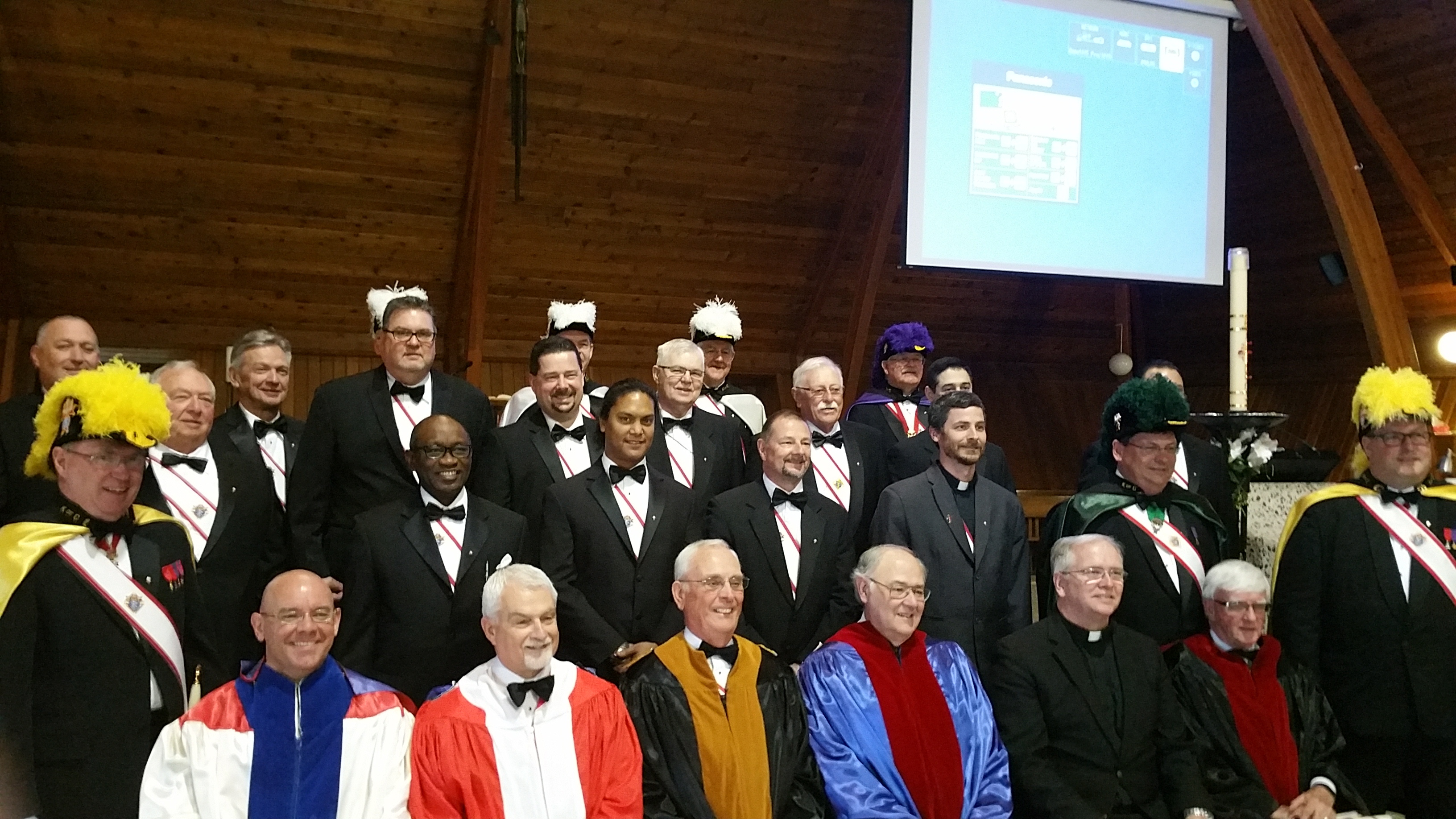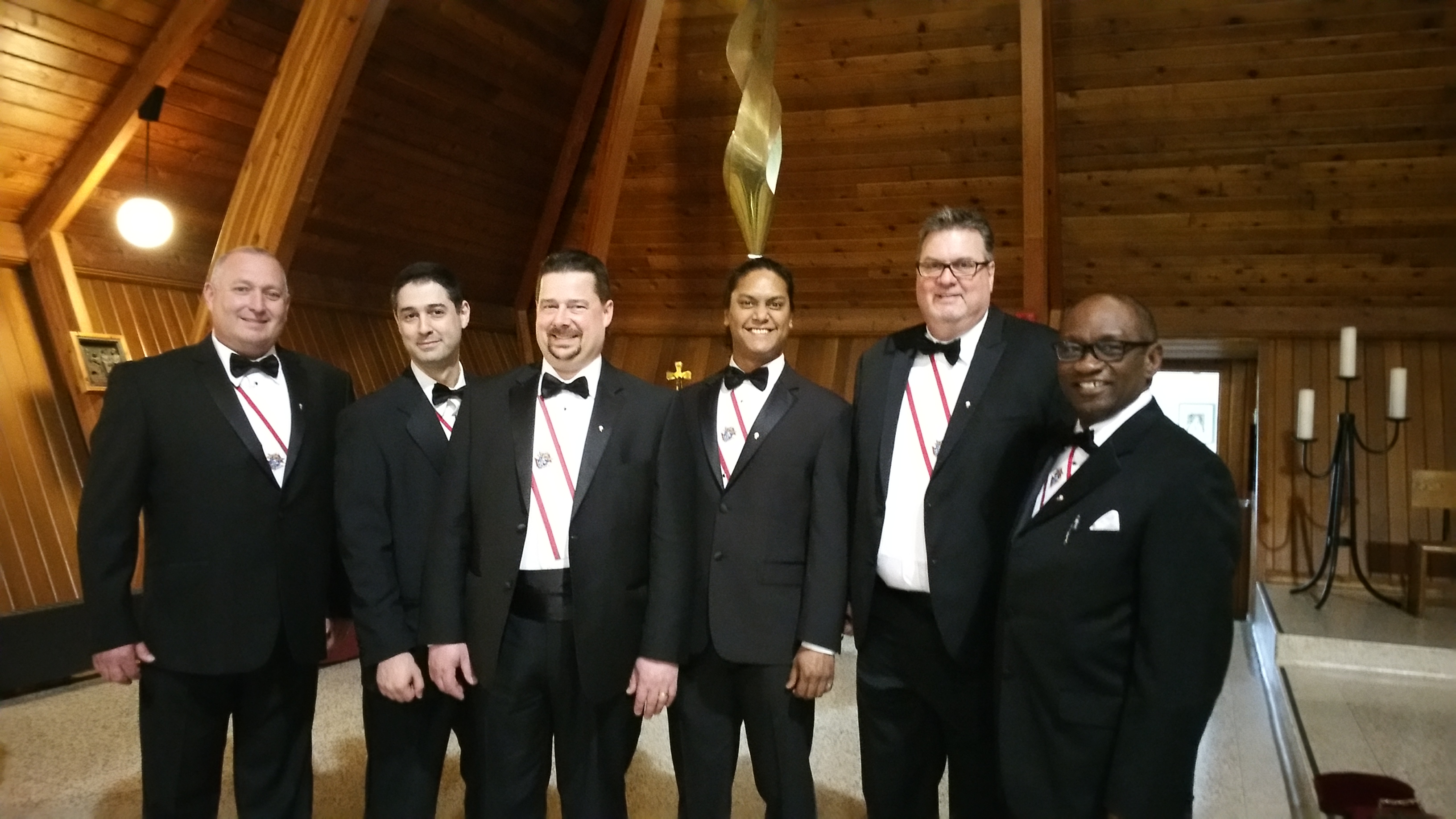 Pictures from Exemplification May 6, 2017
Sir Knights: Jay Sanko, Roberto Brenes, Adam Lyon, Nathan Walker, David Arcand and Donatus Nnorom
---