Bishop John Beahen
Assembly 2230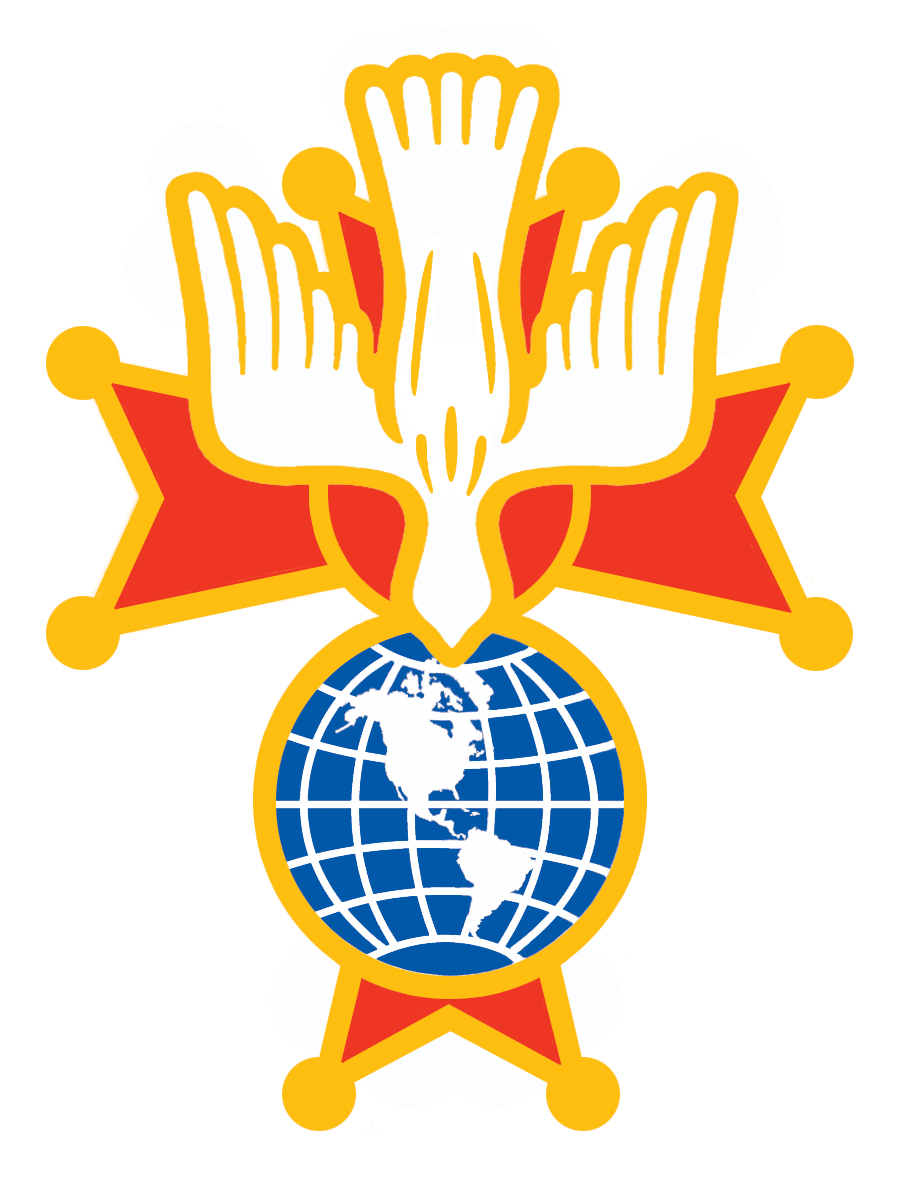 First Ontario District, Cardinal McGuigan Province
Ottawa, Ontario, Canada
GoTo District News GoTo Council News
---
SPECIAL NOTICE
We wish to thank the members of this year's executive for their past services and congratulate the new members of our new executive who will take office on
July 1st, 2018
---
RIP
Our deepest condolences to S/K Paul Vaillancourt and his family on the death of his father
Sir Knight Joseph Michael Vaillancourt
who passed away on October 10, 2018.
FUNERAL MASS ~ OCT 17, 11:00 AM
Our Lady of the Miraculous Medal
17 Avenue, Russell, ON.
---
FLASH:
New Uniform
(Note old uniform may be worn until the end of this Columbian Year.)
IMPORTANT information re new regalia for Assembly 2230
As of July 2018 the official supplier for The Canadian Sir Knight's uniform will be:
Enterprises Roger Sauvé Inc.
LOCATED AT: 6546 St.Hubert St. Montreal, QC, H2S 2M3 , (514) 270-1211
4th Degree Official Dress Uniform
---
Regular Business Meetings are held at
Church Hall, Our Lady of Mount Carmel, St. Laurent Blvd.
Regular Business Meeting Nights:

Please confirm your attendance in advance with the Faithful Captain Mark McAvoy (613) 830-3032 . We must pay for all the meals that are ordered, so please, if you can't make it, let him know at least three days in advance or you will be asked to pay for the meal we have ordered on your behalf. (Meals are currently priced @ $10.00 each)
Social 6 ~ 6:30, Dinner 6:30 ~ 7:30, Business Meeting starts at 7:30PM usually ending around 9:00 PM.

N.B. if you haven't reserved your meal with the Faithful Captain beforehand,
no meal will be provided to you at the meeting..

N.B. Executive meetings are every fourth Tuesday@ 5:30 PM in basement of rectory at Our Lady of Mt. Carmel.
If you have changed address, phone number or e-mail, please let Faithful Comptroller Emmanuel Ukwu 613-456-6138 know so he can update the Assembly's files. You can also e-mail information to the Assembly by clicking here.
THANK YOU IN ADVANCE FOR YOUR CO-OPERATION.
---
Membership cards for 2018/19

Will be available at the general meetings @ $40.00 each for 2018 ~ 2019. You must have a valid 3rd Degree card for the current year to qualify for a new 4th degree card before you are eligible. Our cards from Supreme office have been delayed this year, we hope to have them available for our November meeting.
Sir Knights are reminded that under the fourth Degree rules (differs from Council rules), the Faithful Comptroller may suspend your membership if you fall behind in your dues after ignoring three warnings sent by him to your address. We have many members who are now in arrears and because we have to pay both Supreme, State, district and the archdiocesan association taxes based upon our membership numbers, our Assembly cannot afford to carry those who are delinquent.
If you are in financial difficulty, please approach our Faithful Navigator in confidence to have your debt resolved.
Plastic name badges are available for all new members or replacements for lost badges
cost is $11.00 per badge.
Brass badges for you or your spouse are available (must be ordered) at all regular meetings @ $9.00 each (pay in advance).
Contact Faithful Comptroller Emmanuel Ukwu 613-456-6138 for information. click on name

Please be aware that ALL badges must already be paid for on PICK-UP!
---
Annual Assembly Awards 2017 ~2018

There was no awards night this year
---
---
"No one plans to fail, but many fail to plan!" Prepare for the eventuality of growing older and the need to plan for our future. There are a lot of concerns facing us today and our Fraternal Counsellor Bernard.Ethier@koc.org (613) 862-2610 can provide much needed direction on how we can protect ourselves.


---

AED/CPR We should consider taking a full fledged course to hone our skills and become more aware of first-aid procedures. It could save a life!
For more INFORMATION ! click here
---
Reminder: All G.K's and Program Directors please forward your Council activities to S/K Ron Delaney if you want it placed on the WEB!

---

Name badges can be ordered through our Faithful Comptroller Emmanuel Ukwu 613-456-6138

Please note: Brass Badges must be ordered separately and paid for upon delivery. Members receive first plastic name badge courtesy of Assembly, any replacement is at cost to member.
---
The Knights of Columbus' initiative on Fatherhood is on the Fathers for Good Web site, www.fathersforgood.org
---
---


DISTRICT ONE NEWS

---

 Cardinal McGuigan Province
S/K Dan Burnett 
Marshall 1st District ~ 1-(613) 836-4082
(To send e-mail just click on name)
---

NEWS FROM YOUR COUNCIL:
2018-2019
Council 5558 Luke Hart (Ottawa)

| | | | |
| --- | --- | --- | --- |
| Robert Gravelle | Grand Knight | 613-748-7370 | |
---
Council 7873 Divine Infant
(Orleans)
---
Council 8008 Centennial
(Annunciation - Beacon Hill)

| | | | |
| --- | --- | --- | --- |
| David Hnatiw | Grand Knight | 613-824-6952 | David. Hnatiw @gmail.com |
---
Council 9005 Good Shepherd
(Blackburn Hamlet)

| | | | |
| --- | --- | --- | --- |
| Roger Sweet | Grand Knight | 613-837-0443 | |
---
*Council 11278 St. Clements (Ottawa)

---
*Council 12401 Our Lady of the Miraculous Medal
(Russell)
---
Council 13049 St. Edith Stein (Rockland)
| | | | |
| --- | --- | --- | --- |
| Tony Surette | Grand Knight | 613-446-6221 | |
---
Council 13701 Resurrection of our Lord
(Ottawa)
| | | | |
| --- | --- | --- | --- |
| Maurice MacDonell | Grand Knight | 613-521-5630 | |
---

*Council 14337 St. Lorenzo Ruiz (Ottawa)
Grand Knight

* (Not currently in dist 66)
---
* Council 16713 St. Peter's (Ottawa)
Grand Knight

* (Not currently in dist 66)
---
Council 167162 Immaculate Heart of Mary Canada 150

| | | | |
| --- | --- | --- | --- |
| Bob Davis | Grand Knight | 613-789-6349 | |
---
Fourth Degree Pro Deo and Pro Patria
(Canada) Scholarships
The Knights of Columbus awards 12 Fourth Degree Pro Deo and Pro Patria (Canada) Scholarships annually.
An applicant must be:
A Canadian student entering his or her first year of university study leading to a baccalaureate degree at a college or university in Canada.

A member in good standing in a Canadian council of the Knights of Columbus, or the son or daughter of such a member or deceased member. (Not limited to Fourth Degree members.)
Each scholarship of $1,500 is awarded on the basis of academic excellence and is renewable each year of undergraduate study, pending satisfactory academic performance, to a total of four years.
Applications may be obtained after Oct. 1 by writing:
Department of Scholarships
Knights of Columbus
PO Box 1670
New Haven, CT 06507-0901
Or using this form.
Completed applications must be received by the Knights of Columbus Department of Scholarships by May 1 of the following year.
---
Retrouvaille (Click here for more information)

... a Lifeline for Married Couples

A Program to Help Couples Heal and Renew their own Marriage Relationship.

In Ottawa call (613) 845-9978
E-mail retrouvaille@rogers.com
---