Bishop John Beahen
Assembly 2230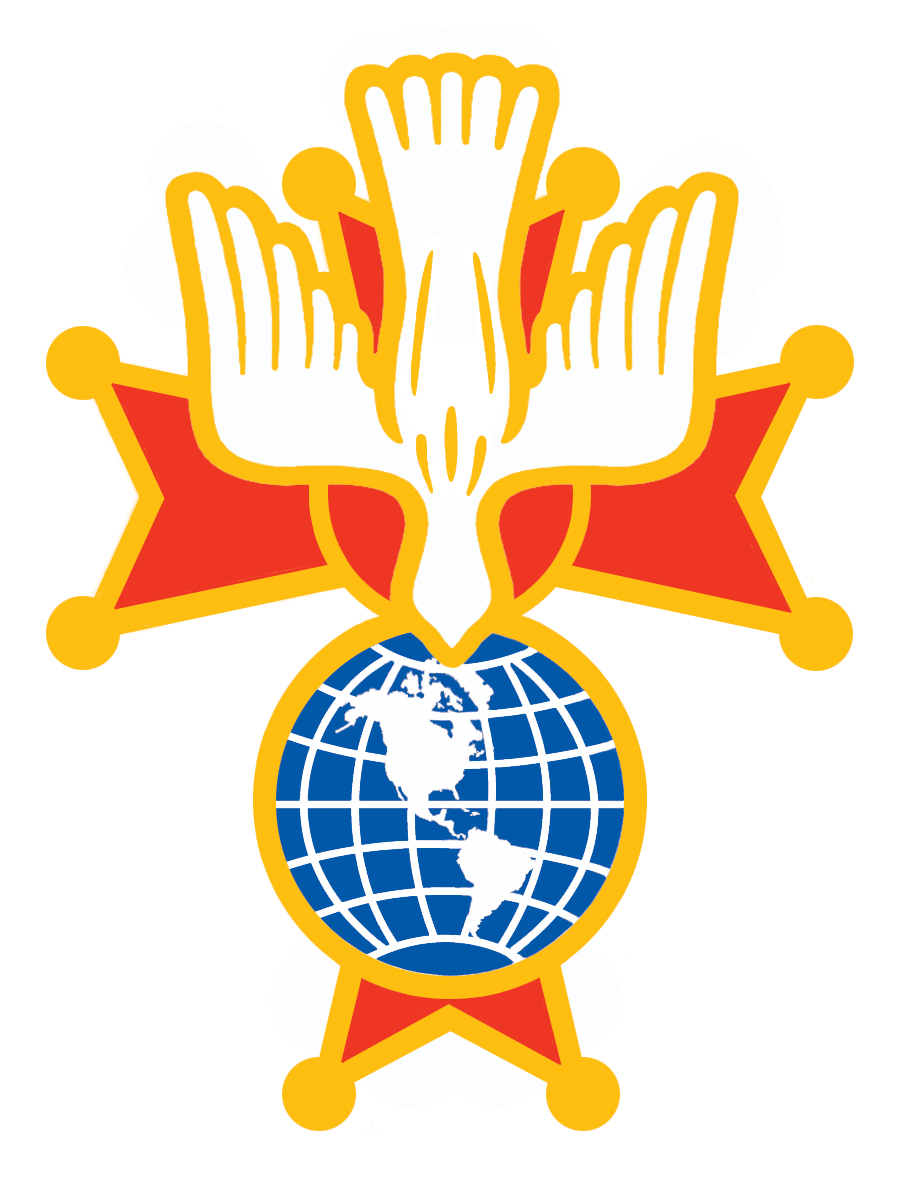 First Ontario District, Cardinal McGuigan Province
Ottawa, Ontario, Canada
GoTo District News GoTo Council News
---
IMPORTANT information re new regalia for Assembly 2230
FLASH:
New Uniform Discount Continues
- Until JUNE 30, 2019
As the uniform sales are increasing, it is becoming increasingly difficult for Supreme to keep pace on the production end to fill the orders. There are approximately 2,000 on back order.
Supreme is working expeditiously to fulfill each order and plans to modify the ordering process to accommodate all of our members as quickly as possible.
Additionally since the demand is so great the Supreme Knight has extended the discount expiration date until
June 30, 2019
, at which time they will monitor the sales.
If they still continue at the same pace they may have to extend it once again, but there is no guarantee of an extension at this time.
---
Faithful Navigator

Faithful Friar

Father Jessimar Cavan-Tapia (613) 748-6040 x 201

Faithful Captain

Vacant

Faithful Admiral

Faithful Pilot

Faithful Comptroller

Emmanuel Ukwu (613) 744-4590

Faithful Scribe

Faithful Purser

Douglas Randall (613) 408-3684

Faithful Inner Sentinel

Faithful Outer Sentinel

Joshua Balanaser

(613) 882-4013

Faithful Senior Trustee 1 Year term

Faithful Junior Trustee 2 Year term

Faithful Trustee 3 Year term

Assembly Commander
Executive 2017 ~ 2018
---
---
Special for Christmas
At our final dinner meeting of our fraternal year 2017, November 28, there will be turkey, stuffing, mashed potatoes, cranberry sauce, vegetables, and fresh baked rolls with dessert tea & coffee, "All at our regular price of only $10.00
---
January 7, 2018
New Year's Social wine & cheese
Time and location will be announced soon!
---
New Council Added to our Assembly
We welcome 4th Degree members of Council 16713 St. Peter's Parish Ottawa as valued members of Assembly 2230 of District 1 Cardinal McGuigan Province.
---
RIP
William (Bill) Briggs PGK, PFN 1939 ~ 2017
Guy D. Noel 1939 ~2017

---
Regular Business Meetings are held at
Church Hall, Our Lady of Mount Carmel, St. Laurent Blvd.
Regular Business Meeting Nights:

Please confirm your attendance in advance with the Faithful Captain We must pay for all the meals that are ordered, so please, if you can't make it, let him know at least three days in advance or you will be asked to pay for the meal we have ordered on your behalf. (Meals are currently priced @ $10.00 each)
Social 6 ~ 6:30, Dinner 6:30 ~ 7:30, Business Meeting starts at 7:30PM usually ending around 9:00 PM.

N.B. Executive meetings are every third Tuesday@ 5:30 PM in basement of rectory at Our Lady of Mt. Carmel.
If you have changed address, phone number or e-mail, please let Faithful Comptroller Emmanuel Ukwu 613-744-4590 know so he can update the Assembly's files. You can also e-mail information to the Assembly by clicking here.
THANK YOU IN ADVANCE FOR YOUR CO-OPERATION.
---
Membership cards for 2017
are available at the general meetings @ $40.00 each for 2015 ~ 2016.
Plastic name badges are available for all new members or replacements for lost badges
cost is $11.00 per badge.
Brass badges for you or your spouse are available (must be ordered) at all regular meetings @ $9.00 each (pay in advance).
Contact Faithful Comptroller Emmanuel Ukwu 613-744-4590 for information. click on name

Please be aware that ALL badges must already be paid for on PICK-UP!
---
Annual Assembly Awards 2016 ~2017

Sir Knight of the Year 2016~17
S/K Leo Andal
Award of Merit


presented to:
S/K John St.Jean
Certificate of Appreciation
S/K Peter Lebrun
S/K Patrick Rusheleau
S/K Emmanuel Ukwu
Certificate of Thanks
S/K James Beattie
S/K Josť Cerrud

---
---
"No one plans to fail, but many fail to plan!" Prepare for the eventuality of growing older and the need to plan for our future. There are a lot of concerns facing us today and our Fraternal Counsellor Bernard.Ethier@koc.org (613) 862-2610 can provide much needed direction on how we can protect ourselves.


---

AED/CPR We should consider taking a full fledged course to hone our skills and become more aware of first-aid procedures. It could save a life!
For more INFORMATION ! click here
---
Reminder: All G.K's and Program Directors please forward your Council activities to S/K Ron Delaney if you want it placed on the WEB!

---

Name badges can be ordered through our Faithful Comptroller Emmanuel Ukwu 613-744-4590

Please note: Brass Badges must be ordered separately and paid for upon delivery. Members receive first plastic name badge courtesy of Assembly, any replacement is at cost to member.
---
The Knights of Columbus' initiative on Fatherhood is on the Fathers for Good Web site, www.fathersforgood.org
---
S/K Norman Fontaine P.F.N.
Master 1st District ~ 1-(613) 936-1922
S/K Daniel Gauthier
Marshall 1st District ~ 1-(613) 937-0734
(To send e-mail just click on name)
---
---

NEWS FROM YOUR COUNCIL:
2015-2016
---
Council 5558 Luke Hart (Ottawa)

---
Council 7873 Divine Infant
(Orleans)
---
Council 8008 Centennial
(Annunciation - Beacon Hill)

---
Council 9005 Good Shepherd
(Blackburn Hamlet)

---
*Council 11278 St. Clements (Ottawa)

---
*Council 12401 Our Lady of the Miraculous Medal
(Russell)
---
Council 13049 St. Edith Stein (Rockland)
| | | | |
| --- | --- | --- | --- |
| Charles Maheu | Grand Knight | 613-446-7058 | cjmaheu87@yahoo.ca |
---
Council 13701 Resurrection of our Lord
(Ottawa)
---

*Council 14337 St. Lorenzo Ruiz (Ottawa)
Grand Knight

* (Not currently in dist 66)

---
Council 16713 St. Peter's
(Ottawa)
---
Fourth Degree Pro Deo and Pro Patria
(Canada) Scholarships
The Knights of Columbus awards 12 Fourth Degree Pro Deo and Pro Patria (Canada) Scholarships annually.
An applicant must be:
A Canadian student entering his or her first year of university study leading to a baccalaureate degree at a college or university in Canada.

A member in good standing in a Canadian council of the Knights of Columbus, or the son or daughter of such a member or deceased member. (Not limited to Fourth Degree members.)
Each scholarship of $1,500 is awarded on the basis of academic excellence and is renewable each year of undergraduate study, pending satisfactory academic performance, to a total of four years.
Applications may be obtained after Oct. 1 by writing:
Department of Scholarships
Knights of Columbus
PO Box 1670
New Haven, CT 06507-0901
Or using this form.
Completed applications must be received by the Knights of Columbus Department of Scholarships by May 1 of the following year.
---
Retrouvaille (Click here for more information)

... a Lifeline for Married Couples

A Program to Help Couples Heal and Renew their own Marriage Relationship.

In Ottawa call (613) 845-9978
E-mail retrouvaille@rogers.com
---