Sunday Announcements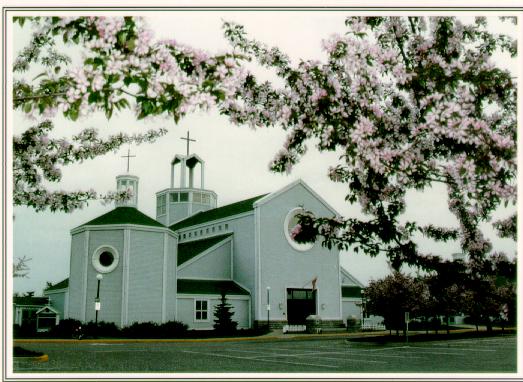 Welcome to our Sunday Announcements page. Stay in touch with news and events from Divine Infant Parish.


Announcements
Sixteenth Sunday of Ordinary Time (Year B) - July 22nd, 2018
Welcome to Divine Infant Parish. Today we celebrate the Sixteenth Sunday of Ordinary Time. We warmly welcome any visitors to our parish and ask you to please sign our guest book in the foyer.
If you have difficulty hearing, please tune your radio or iPod to FM 98.5 to listen directly from our amplifier.

The Parish renovation fund raising campaign is underway. The goal is to reach $75,000 to pay for three needed safety and security projects: the repair and resurfacing of the parish parking lot, improved lighting of the parking lot and vicinity, and the installation of a closed circuit camera system for the interior and exterior of the Church. If you would wish to donate to this campaign, special donation envelopes can be found in the pews or in the foyer. Charitable tax receipts will be issued for all donations received. Please be generous in helping us to maintain the well-being of the parish property. Thank you.
For more details of these and other announcements please see this week's parish bulletin. 

Feedback
Do you have any concerns?
Do you have any ideas that might improve the services provided by the Divine Infant Parish?
Do you have any questions you would like to direct to one(or both) of our priests?
If you do, just drop us an email and we will ensure that your concerns are directed to the proper authority.