Sunday Announcements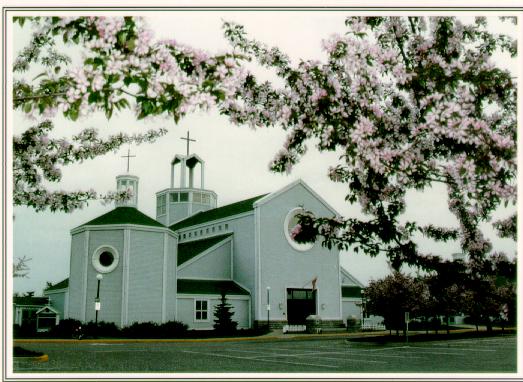 Welcome to our Sunday Announcements page. Stay in touch with news and events from Divine Infant Parish.


Announcements
The Second Sunday of Ordinary Time (Year A)
January 19th, 2020
Welcome to Divine Infant Parish. Today we celebrate the The Second Sunday of Ordinary Time. We warmly welcome any visitors to our Parish and ask you to please sign our guest book in the foyer.
If you have difficulty hearing, please tune your radio or iPod to FM 98.5 to listen directly from our amplifier.

As the cold and flu season is now upon us, parishioners are encouraged to use the hand sanitizers at all Church entrances.

The Spiritual Adoption Program begins this weekend. If you would like to pray daily for a child who is at risk of being aborted, please pick up a prayer card from the Respect for Life/ProLife bulletin board in the foyer of the church.

As Christians we are called to bless one another. Resurrection of Our Lord is hosting a seminar to teach you how to establish a culture of blessing in our family and community using Craig Hill's DVD series. For more information or to register, please see the poster on the bulletin board in the foyer.

The parish is in urgent need of volunteers to assist with the counting of Sunday collection basket donations. Some counters are stepping down from long, dedicated years of service and we thank them. The replacement need is great and would entail usually only two hours of your time every second Sunday morning. Counters perform such an important service to our parish. Their faithful work is not seen but comes from the generosity of spirit. If you can help, please contact the parish office as soon as possible. Thank you so much for your attention.

The Knights of Columbus will be selling raffle tickets in the foyer of the church this weekend for $5.00 each in support of Special Olympics, Arthritis research and treatment, the and local charities.
For more details of these and other announcements please see this week's parish bulletin. 

Feedback
Do you have any concerns?
Do you have any ideas that might improve the services provided by the Divine Infant Parish?
Do you have any questions you would like to direct to one(or both) of our priests?
If you do, just drop us an email and we will ensure that your concerns are directed to the proper authority.