Sunday Announcements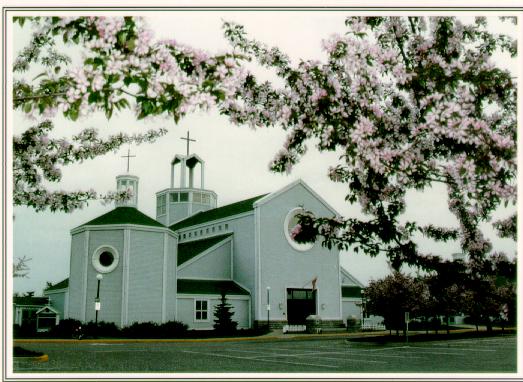 Welcome to our Sunday Announcements page. Stay in touch with news and events from Divine Infant Parish.


Announcements
Twenty-Eighth Sunday of Ordinary Time (Year B) - October 14th, 2018
Welcome to Divine Infant Parish. Today we celebrate the Twenty-Eighth Sunday of Ordinary Time. We warmly welcome any visitors to our parish and ask you to please sign our guest book in the foyer.
If you have difficulty hearing, please tune your radio or iPod to FM 98.5 to listen directly from our amplifier.

The Archdiocese has asked parishes to support the relief efforts for tornado victims. If you wish to make a donation, please place your donation in a yellow pew envelope and mark on the outside "Tornado Relief". Cheques should be made out to Divine Infant Parish. All donations received will then be consolidated and forwarded to St. Isidore Parish, the designated parish in the West-end, for distribution to concerned relief organizations. If you wish to receive a charitable receipt for your donation, please complete the front of the yellow envelope, with your envelope number if applicable. Thank you for your generosity in helping our neighbours and friends at this very difficult time.

The Ontario government is seeking consultation with citizens regarding the current curriculum in our schools. This is a great opportunity to participate and help create a curriculum which is respectful of our Catholic faith. Please consult the website indicated in the bulletin to provide your valuable input by December 15th.

Divine Infant Parish will be participating in the 40 Days for Life Prayer Vigil on Saturday, October 20th from 7:00am to 7:00pm. Sign-up today in the foyer following Mass. Everyone is invited to participate. Transportation can be arranged for those requiring it. For those unable to come to the site, we ask you to sign up to pray at home or in a chapel for one of the 12 hours.

There will be a religious article sale on October 20th & 21st in the foyer of the church.
For more details of these and other announcements please see this week's parish bulletin. 

Feedback
Do you have any concerns?
Do you have any ideas that might improve the services provided by the Divine Infant Parish?
Do you have any questions you would like to direct to one(or both) of our priests?
If you do, just drop us an email and we will ensure that your concerns are directed to the proper authority.