Sunday Announcements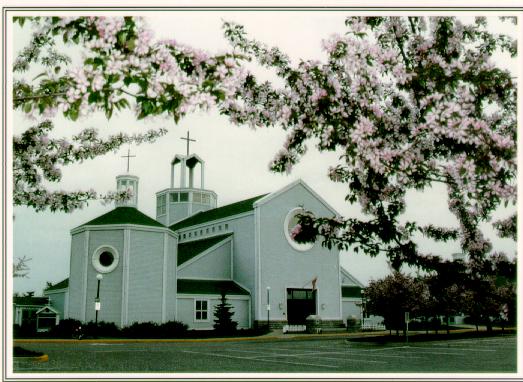 Welcome to our Sunday Announcements page. Stay in touch with news and events from Divine Infant Parish.


Announcements
The Baptism of the Lord (Year C) - January 13th, 2019
Welcome to Divine Infant Parish. Today we celebrate The Baptism of the Lord. We warmly welcome any visitors to our parish and ask you to please sign our guest book in the foyer.
If you have difficulty hearing, please tune your radio or iPod to FM 98.5 to listen directly from our amplifier.

The Bereavement Group will be running a program this winter for anyone who is grieving the loss of a loved one. Starting January 15th, there will be eight weekly sessions on Tuesday evenings from 7:00pm to 9:00pm.

Justin Press, a Canadian Catholic publisher, will offer books for sale in the foyer after Masses on January 26th/27th.

Youth nights at Divine Infant Parish are now weekly. Please consult the parish bulletin for dates and times.
For more details of these and other announcements please see this week's parish bulletin. 

Feedback
Do you have any concerns?
Do you have any ideas that might improve the services provided by the Divine Infant Parish?
Do you have any questions you would like to direct to one(or both) of our priests?
If you do, just drop us an email and we will ensure that your concerns are directed to the proper authority.