Sunday Announcements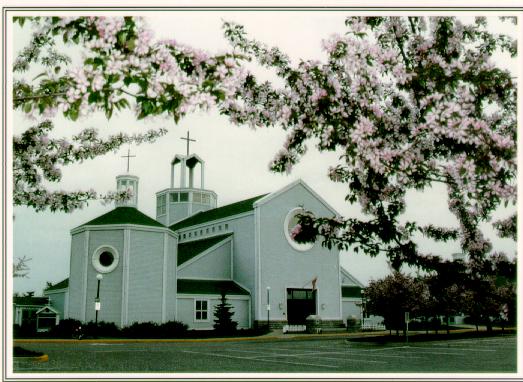 Welcome to our Sunday Announcements page. Stay in touch with news and events from Divine Infant Parish.


Announcements
Twenty-Fourth Sunday in Ordinary Time (Year C) - September 15th, 2019
Welcome to Divine Infant Parish. Today we celebrate the Twenty-Fourth Sunday in Ordinary Time. We warmly welcome any visitors to our Parish and ask you to please sign our guest book in the foyer.
If you have difficulty hearing, please tune your radio or iPod to FM 98.5 to listen directly from our amplifier.

With the upcoming federal election, the Canadian Conference of Catholic Bishops has posted on their website a guide called "Voting as Catholics, the 2019 Federal Election Guide". The Guide's content offers a reflection on key ethical and moral issues that voters, especially Catholics, may want to consider.

The ProLife Committee is seeking volunteers to assist with Pro-Life activities over the coming year.

Renewal of Marriage Vows will take place on Saturday, September 21st at the 5:00pm Mass for couples whose anniversary this year is a multiple of 5 years. If this is a special anniversary year for you and you would like to participate, please contact the parish office.
For more details of these and other announcements please see this week's parish bulletin. 

Feedback
Do you have any concerns?
Do you have any ideas that might improve the services provided by the Divine Infant Parish?
Do you have any questions you would like to direct to one(or both) of our priests?
If you do, just drop us an email and we will ensure that your concerns are directed to the proper authority.